The Arctic Refrigeration Building on Hanford Street features a covered truck dock. Recreating the look, and its been a very iterative process. I've built 4 docks and 3 canopies. My first three docks were designed as stand alone pieces made of chipboard. When I started building the canopy that covers the dock, I realized how hard it would be to match the canopy posts with a disconnected dock. At first I tried building the canopy in place with the disconnected building and dock on the layout. This was a troublesome process. it was hard to keep disconnected pieces (the dock, the building and the canopy) in place while I test fit the posts, and having sunk the dock into the asphalt surrounding the building didn't make it any easier. Ultimately I decided I needed a fixed reference for the loose and disconnected parts and it would be easiest to build everything on the workbench. I rebuilt the dock a 4th time, this time shorter and in styrene.
I used my Cricut Maker extensively for this project. The Maker with the knife blade does extremely well cutting chipboard (which I made the first 3 docks out of). I used .020″ styrene and the Cricut fine point blade for all of the styrene cuts. The Cricut fine point blade doesnt cut all the way through .020″ styrene, so its still a score and snap and a little filing to cleanup.
I also did some product experimentation with this project. I used 3 different putties and 3 different glues.
Putties
Tamiya Putty White – This putty melted my first canopy, so instead of filling the gaps it made them bigger
Deluxe Materials Perfect Plastic Putty – This putty seemed to disappear after sanding. I applied it, let it dry for 4 hours and then sanded it. and the same gaps were visible afterward. I repeated the same process twice. Maybe 4 hours wasn't enough time??
Vallejo Plastic Putty – I filled my gaps and cleaned the excess with water. Supposedly this putty cannot be sanded. so it was my last choice. I've applied once to the gaps, and it looks good. If it shrinks much I'll apply more tomorrow.
Glues
Deluxe Materials Plastic Magic 10 Second Cement – Disaster. This glue is a nightmare. It seems to permanently soften the plastic and leaves it tacky for hours. It created massive irreparable blemishes.
Plastruct Plastic Weld – I've used this cement on many occasions. Its not my favorite, because it is hard to control, but for hidden joints its decent. I use it for hidden joints when I need a longer workign time.
Tamiya Extra Thin – This is my absolute favorite cement. I only experimented with the Deluxe Materials Cement because I ran out. I spent a few hours running to hobby shops today to get a restock.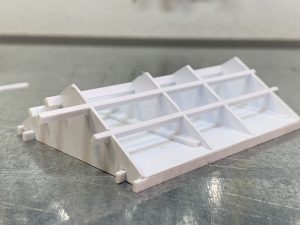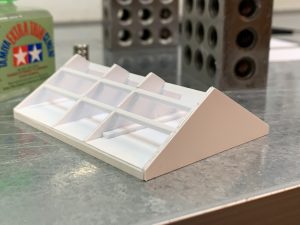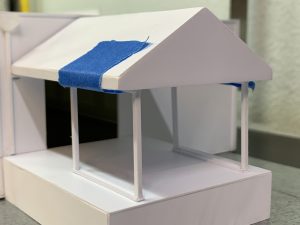 866