I finally got around to making the window and door to the Seattle Lighting retail entrance. After several false starts over the last year I finally settled on a solution.
I was trying to print this on clear transparency paper, but kept getting smudges. I tried to seal the printing on the transparency, but then wound up with cloudy windows. My solution was to simplify the design, cut the door and window frames from vinyl on my Cricut, stick that vinyl to clear styrene, then glue it in place. It lacks the signage I was hoping to incorporate (that'll be a decal project at a later time).
I also completed the truck dock scene by building I a false dock and stacking some crates inside.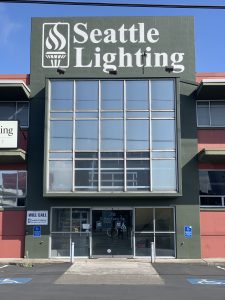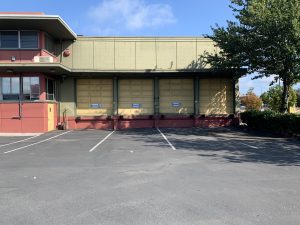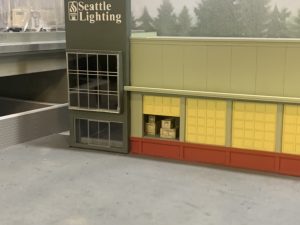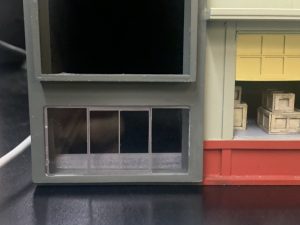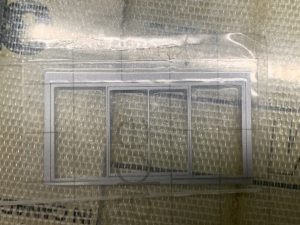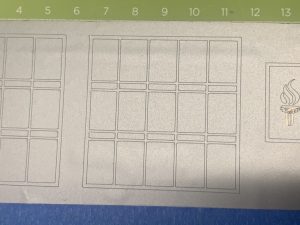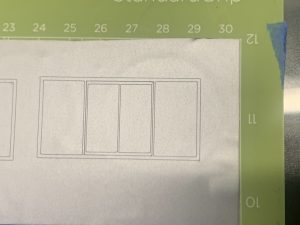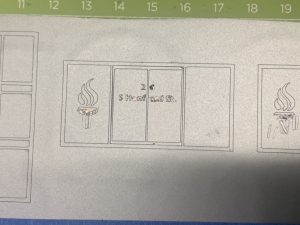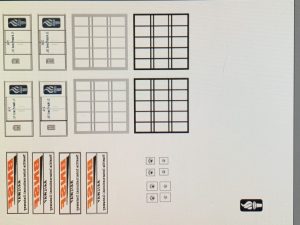 655