---
I brought home my friend's SW8 to work on recently. Mainly the loco needed a decoder install, upgrade to LEDs and a few handrails fabricated. He uses TCS 501 decoders and this loco got a TCS 450 speaker. I copied his super simple installation technique.
The speaker was mounted on the long hood, I used a small round file to enlarge the stock screw openings on the speaker to fit the mounting posts on the Atlas SW8.
I used triple layer double sided foam tape to mount the decoder to the long hood. I made sure to leave enough room to keep the electrical traces on the decoder.
The existing PC board was used to route truck and motor power, with long leads to tie these into the decoder.
I removed the stock incandescent bulbs and replaced them with Evan Designs 3mm LEDs. The LEDs are routed to the appropriate decoder terminals.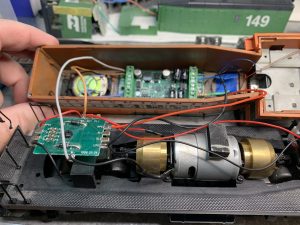 I also added a ground light to the engineers side.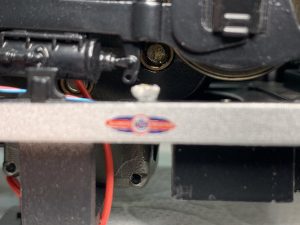 The rear door handrails were missing so I bent some from .040" phosphor bronze to match the diameter of the stock handrails.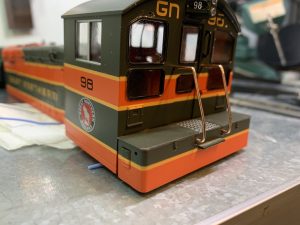 The last thing I need to do with this locomotive is mount a bell. I ordered a suitable bell from Miniatures By Eric
I've been struggling with my own Atlas O SW9 project for the last 4 months and have been skunked by Soundtraxx decoders (I'm 0 for 3).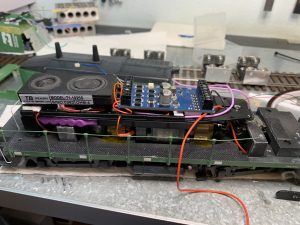 Getting a win with my friends decoder install has been a morale booster. And an impetus for me to order some TCS decoders.
937