I decided to try Vallejo Chipping Medium for some of the Jersey barriers on the layout. I used paint to simulate chipping on the first set and wanted to compare the results with the chipping medium results.
I painted the barriers gray and added a little variation to the color by peppering on lighter and darker gray colors with an airbrush. After letting the paint dry for a day I airbrushed on the Vallejo Chipping Medium,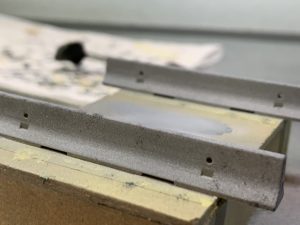 I allowed the Chipping Medium to dry for a day, the airbrushed the barriers yellow. I allowed the final coat of yellow to dry for one day before beginning the chipping. My son Patrick did the chipping by stippling the paint with a paintbrush wetted in water. The first couple of sides came out a little over-chipped, but the learning curve wasn't that steep and he was able to finish out the remaining barriers in a fairly convincing fashion.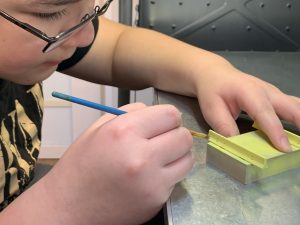 I added a little paint chipping to variate the colors on some of the large chips. I'll let these dry for a while and decide if I want any additional weathering (maybe some slime).
1,123