Thousands of traffic barriers are placed throughout the Seattle Terminal. They keep the trains and the traffic separated and serve to protect installations that could easily be damaged by vehicles. What makes these barriers so interesting is that they range in age, degrees of weathering, shape, size and function. I intend to model this feature liberally.
The 2 most common types in the area I model are the Ecology Block and the Jersey Barrier.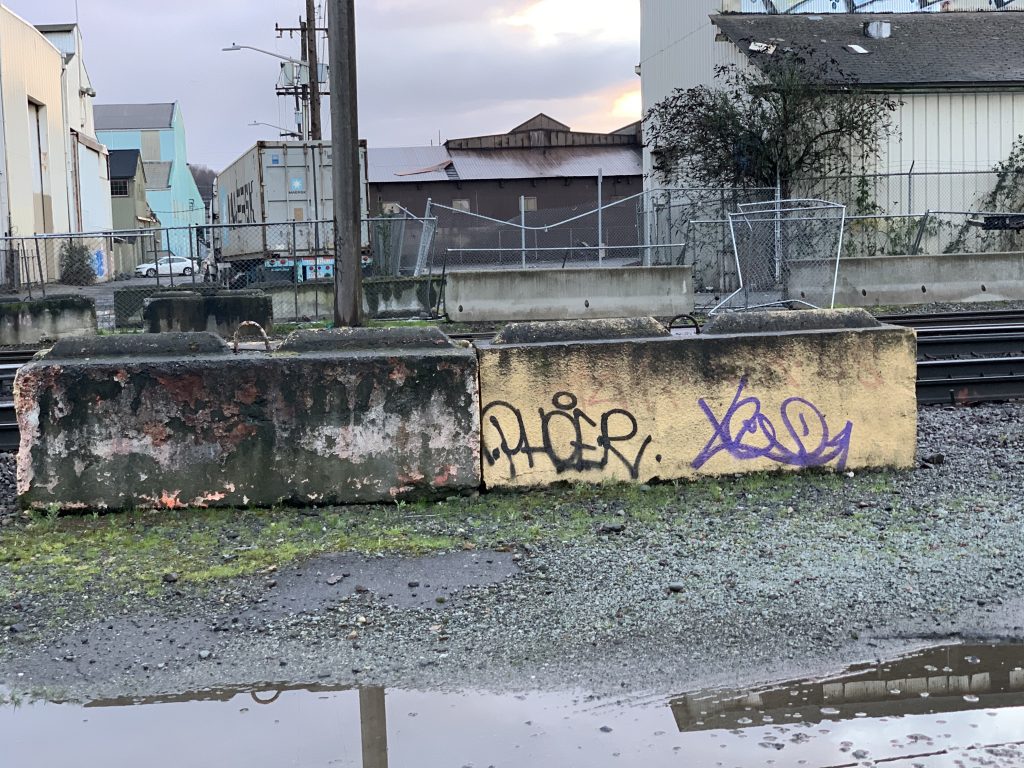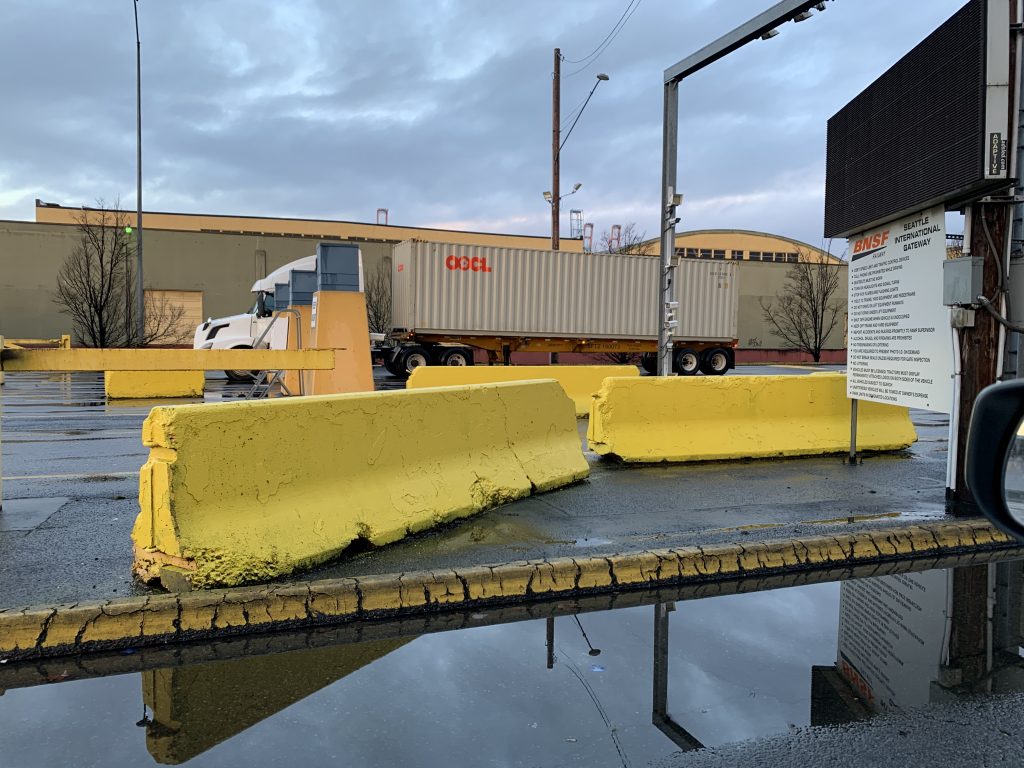 Finding suitable models has been a mixed bag. The discontinued BLMA K-Rail Barrier barrier is a great representation or the common Jersey barriers I would like to model. Fortunately I purchased a package of 8 many years ago, still I'd like to get more. There are also many possible substitutes on Shapeways.
I've started to paint and weather the BLMA K-Rail Barriers. The first 4 were painted yellow then sponged on greys to represent chipping. The next 4 will be an experiment with Vallejo Chipping Medium.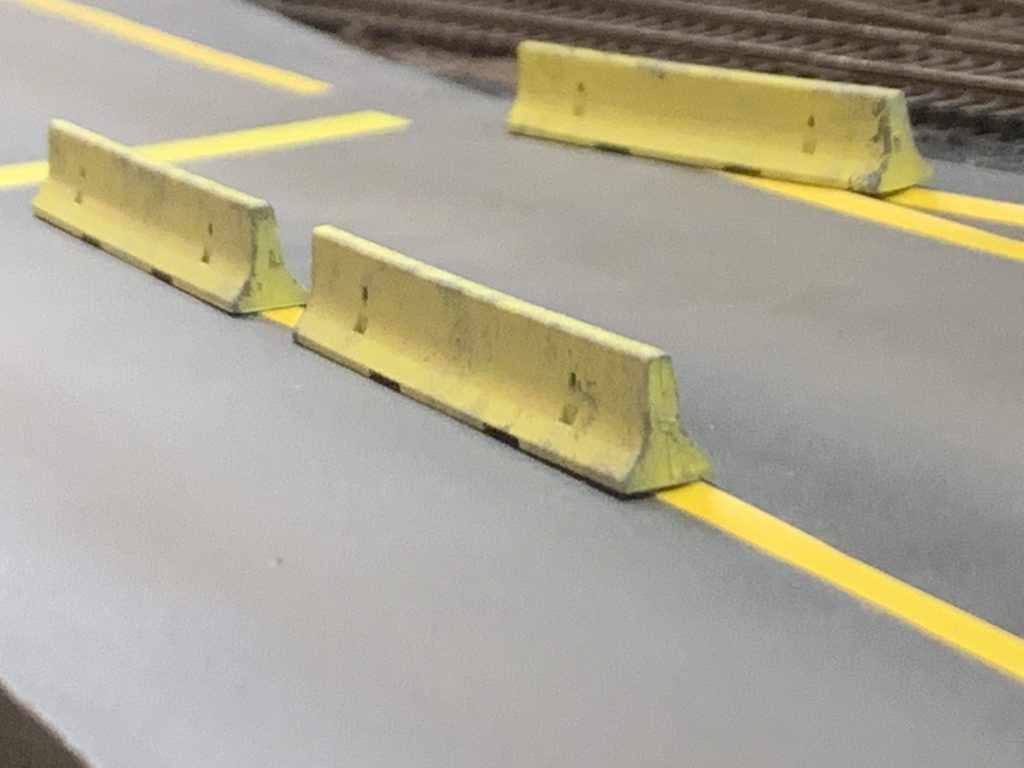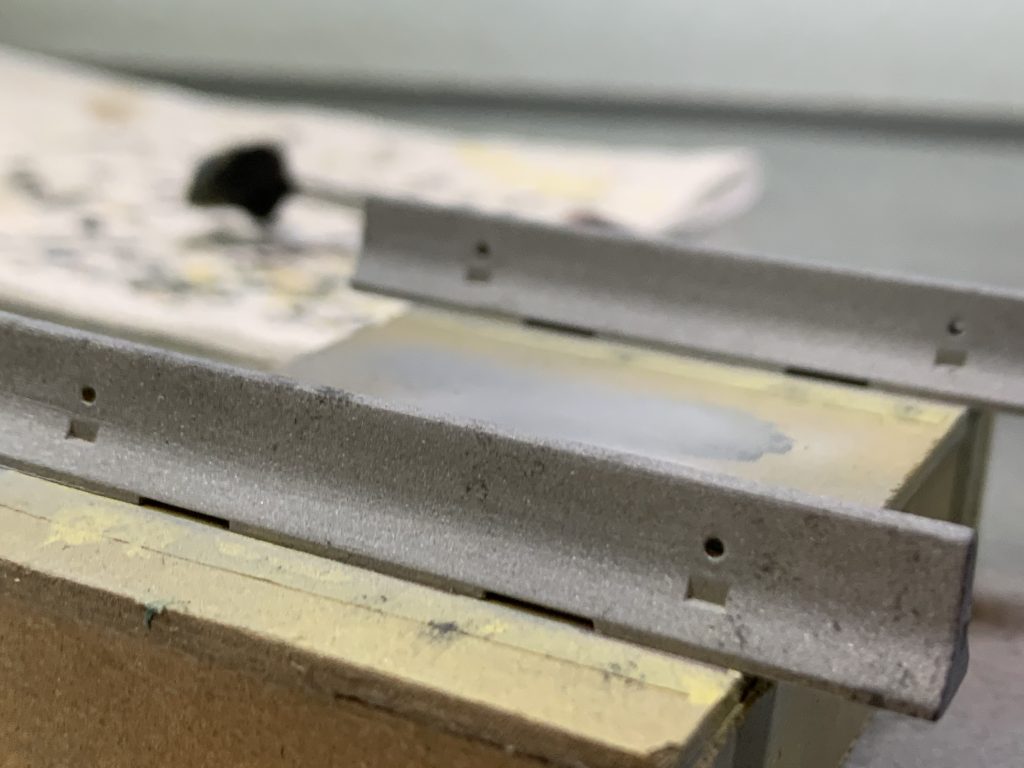 The Ecology Block Barriers have been a more elusive. I thought I found a good stand in from Great Lake Models. Unfortunately, the product has shown out of stock for years, and my attempts to contact the company have been fruitless.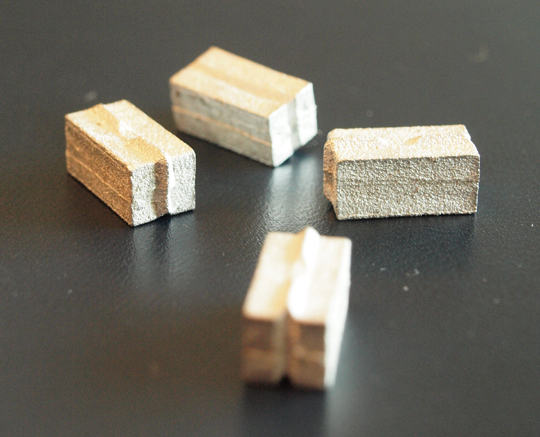 Another possible option is 1/87th Precast Barrier Concrete Block from The Model Mechanic on Shapeways. These are a little different than the most common prototype blocks I'd like to model, but there are a few similar blocks I've seen in the area.
This is just one of many small details that I always keep an eye out for. Its why I visit the hobby shops that buy collections, hoping I can find some gems in the junk.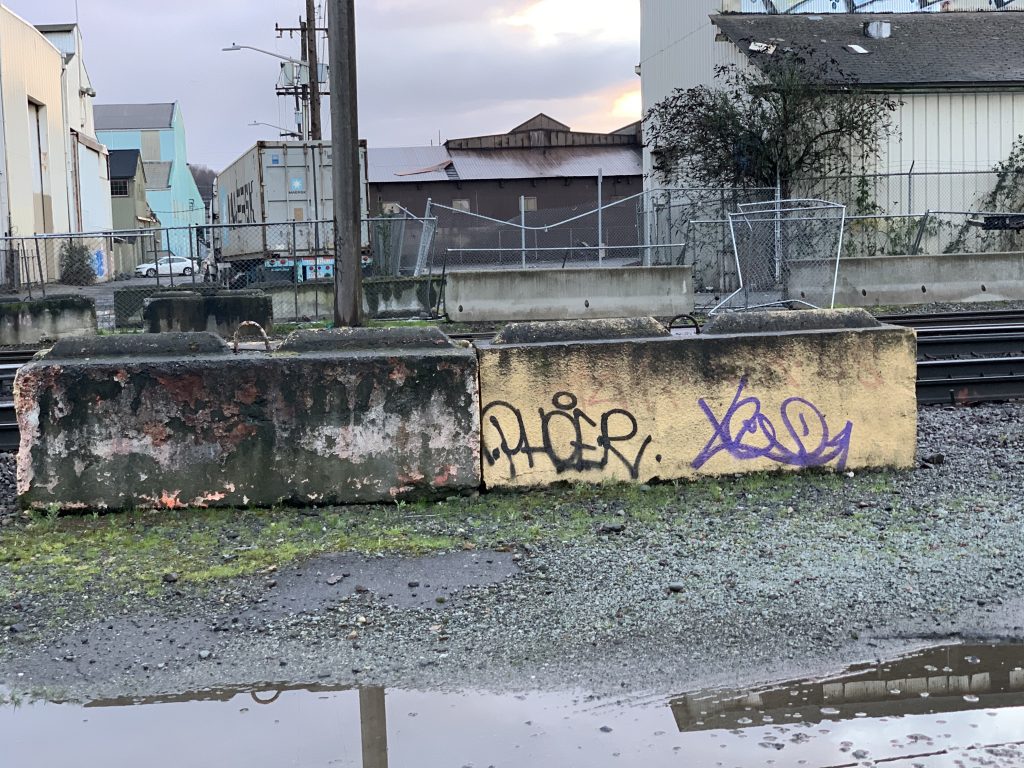 990