Now this is real cool! I guess I missed the announcement last month, but Athearn is releasing a 57′ reefer with sound. I've never really thought about putting sound in a reefer, but now that I see it, it's a gotta have it thing 🙂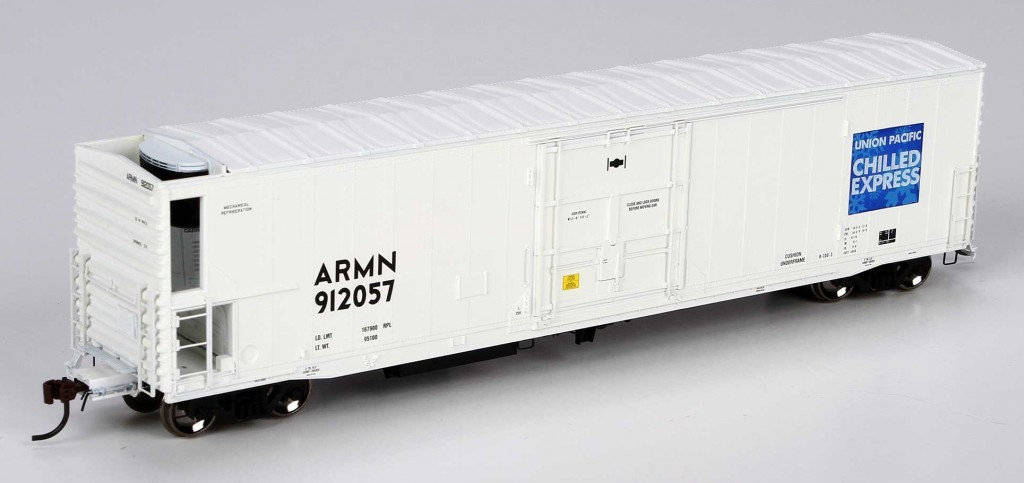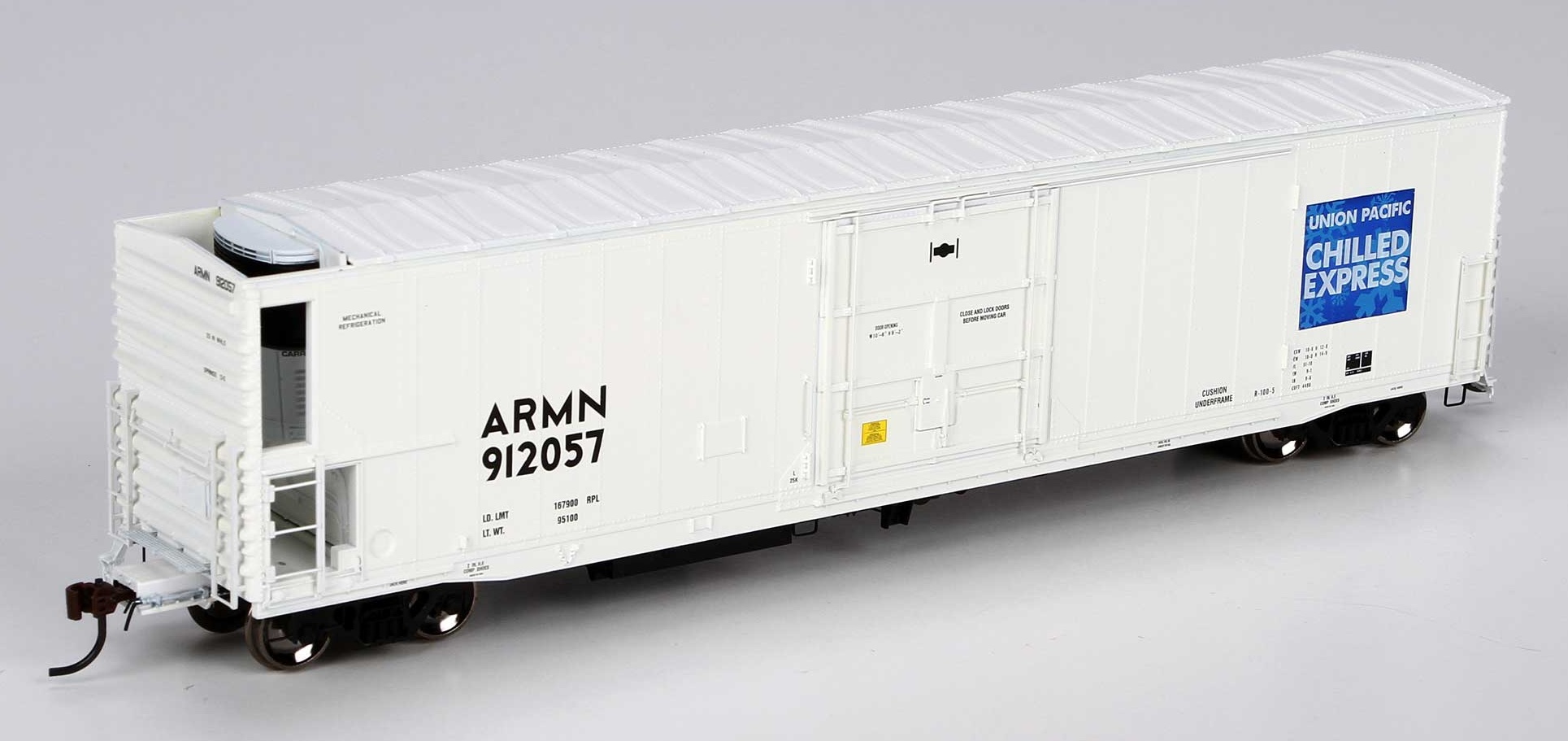 These reefers are more detailed than Athearn's previous 57′ RTR reefers. Not quite sure how they stack up against the Intermountain R-70-20 Mechanical Reefers (of which I have several), but they both have great detail. Apparently they are modeled after different cars from competing rail car makers, PC&F for the R-70-20 reefers and FGE for the 57′ reefers.
I've seen a couple of places taking pre orders in the $65 range. I think I'm going to pre order a couple of ARMN sound units from Caboose Hobbies.
Link to Athearn Genesis HO 57′ MECHANICAL REEFER W/SOUND, UP/ARMN #922015
926