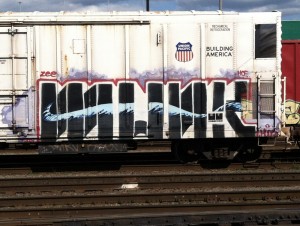 I'm at a minor standstill while I wait for some supplies…
More T4 Slim Fluorescent Lights
I've ordered more T4 lighting from CYELITE. This time in blue. I'll be using these along the south and east valance as nighttime lighting. I haven't ordered from CYELITE before, but they were a bit cheaper than the last place I ordered from and offered free shipping. I really like the T4 lights. I want to get these lights installed before I install the valance fascia.
1/2″ Blue Foam
This is not available in the Seattle area, usually you can only find 1″,1 1/2″,& 2″ blue or pink foam. Well I found out you could order the stuff online from Lowe's and pick it up at your local store. So I ordered two sheets of the 1/2″ Extruded Polystyrene Blue Foam. I want to get the foam down before I install the layout fascia. This won't arrive until June 12.
Drawer Slides
I've designed the layout to have a few drawers below the deck; two on the east side and one on the south side. I had some drawer slides, but I wasn't happy with the height of them. I looked on eBay and bought two 14″ full extension drawer slides and one 10″ full extension drawer slide. They are sold by eBay seller GlideRite Hardware. I'll install these after the fascias have been installed and routed out.
While I Wait
I'll probably work on some minor paint touch-ups, cut sky boards, paint skyboards, and maybe fiddle with some track arrangements. I'm getting close to completing the benchwork and excited to get on with the layout.
995