When I built my Halland Yard layout, I decided to build my office desk into the closet. It was primarily a sheet of 3/4″ plywood, supported by lumber across the back and the front sides. The front of the desk spanned the 5′ closet opening. This front portion really began to sag. It was unsupported. I couldn't shore up the support it with shelf brackets, because I needed the space underneath to roll my file cabinets into it.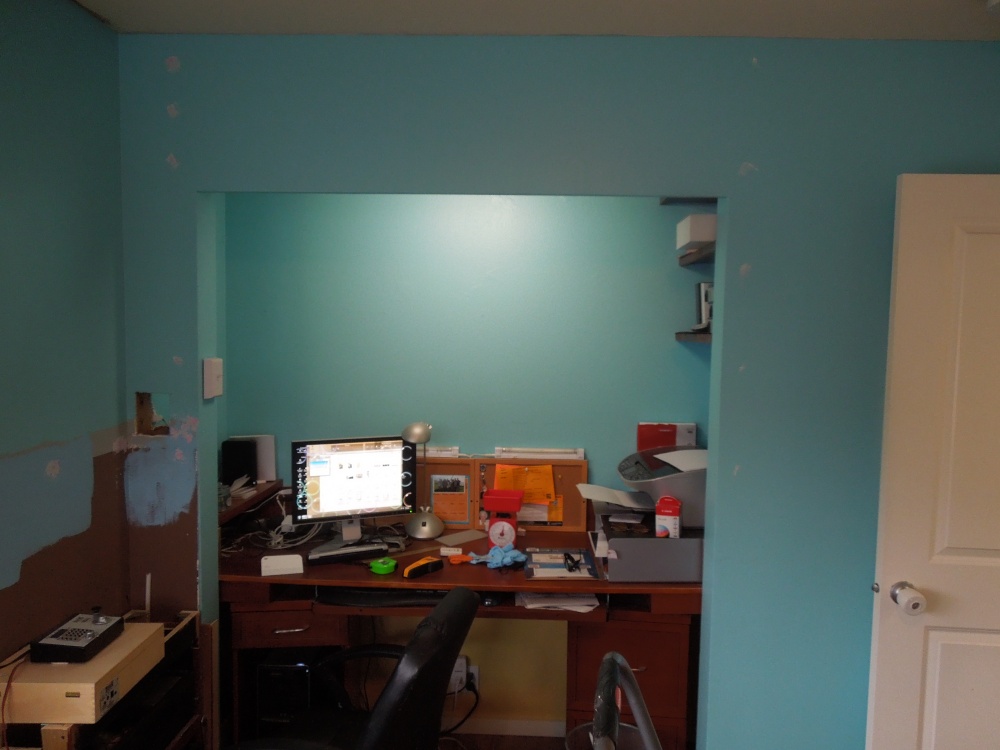 Instead of rehabilitating the old desk, I decided to replace it. I chose melamine as a desktop early on. After a little research and experimentation, I decided to support the front of the desk using a piece of 1/4″ thick 1″x1″ aluminum angle. The angle is bolted to the studs with countersunk 2 1/2″ #14 Spax screws. The rear support is 1 1/2″ steel angle. The front aluminum angle is installed upright, so that the front of the desktop rests in the angle instead of atop it.
I still have some work to do, but so far. I like it!
Also See My TrainBoard Post "Metal Angle Support"
961